Quote Creation Template
About
Carrier staff are able to create a quote.
Accordingly quotes can be sent to requester.
The displayed template below is the default template.
If requested templates can be custom made according to carriers wishes.
Where to find:
Functionality is only available for Level 20+ users, because only transportation staff is able to create quotes.
Backoffice -> Quotations -> Active Quotations -> click edit button:
Explanation default Quote Creation Template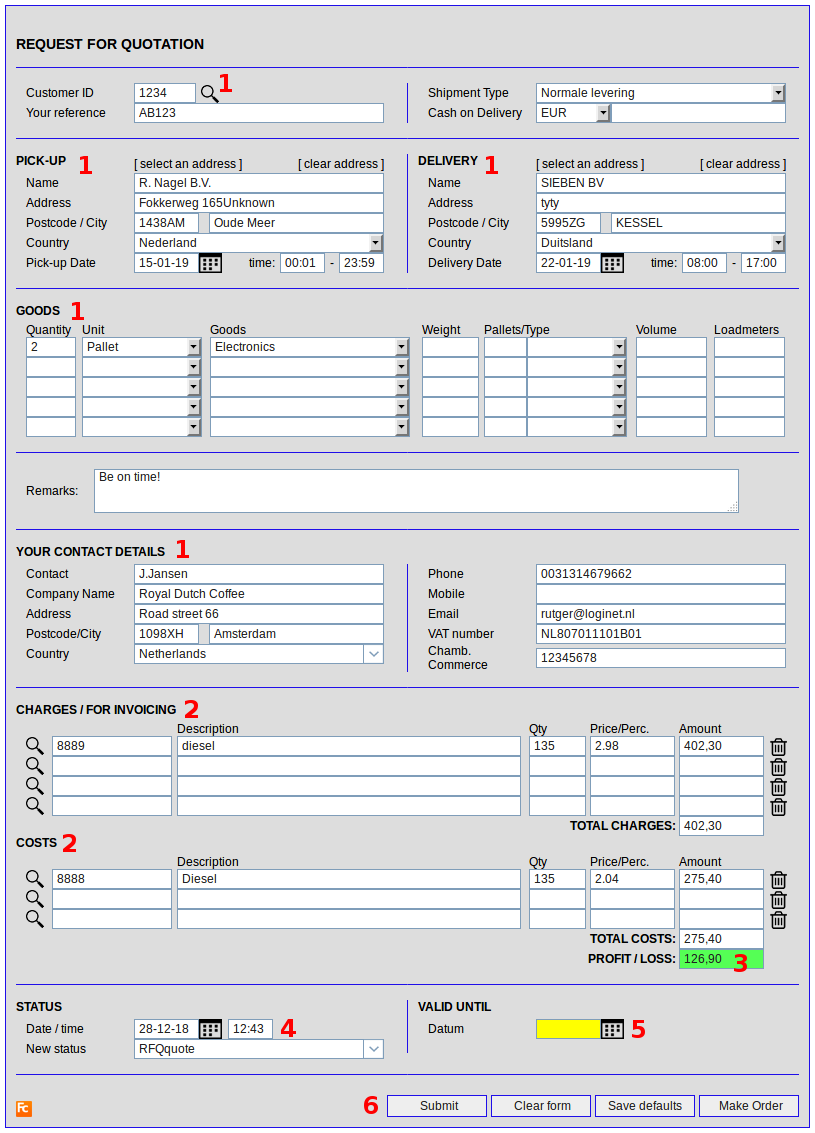 All fields displayed here are the same as in the Quotation Form ( see: default RFQ template).
When opening this form values are displayed that already had been entered by the requester.
In these fields carrier staff is able to add charges and costs to this order.
The totals of charges and costs are calculated.

When modifying this form, the user is restricted to fill in a new status.

The staff user needs to choose an expiration date for the quote that will be communicated to the requester.


This will make it impossible for the requester to sent a respond to the quote after the expiration date.
The expiration date is also displayed on the Quote Request Details and Quote Mail Form.

When this form is submitted with status RFQquote, a quote sending procedure will start automatically.