Subcontractor Documentation
Subcontractors are third party users. These users are accepting assignments of transport companies.
Subcontractors are not company users. Therefore they do not have access to the company's Back Office.
Subcontracters can use their functionality in Frontoffice -> Subcontracting.
How to use
It's usefull that subcontractors contribute the status of particulair shipments to the transporters Cargo Office.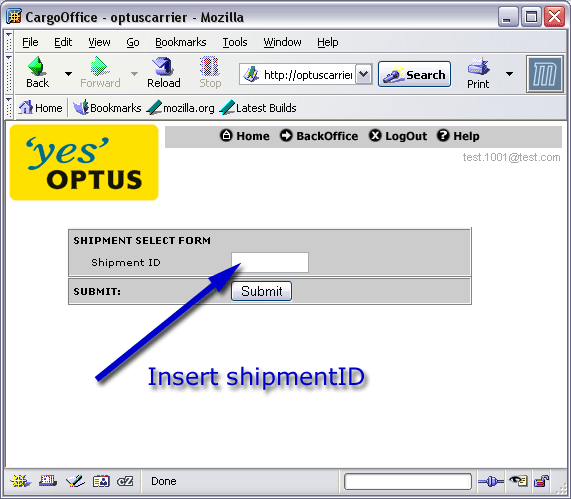 After inserting a shipmentID the following screen is shown.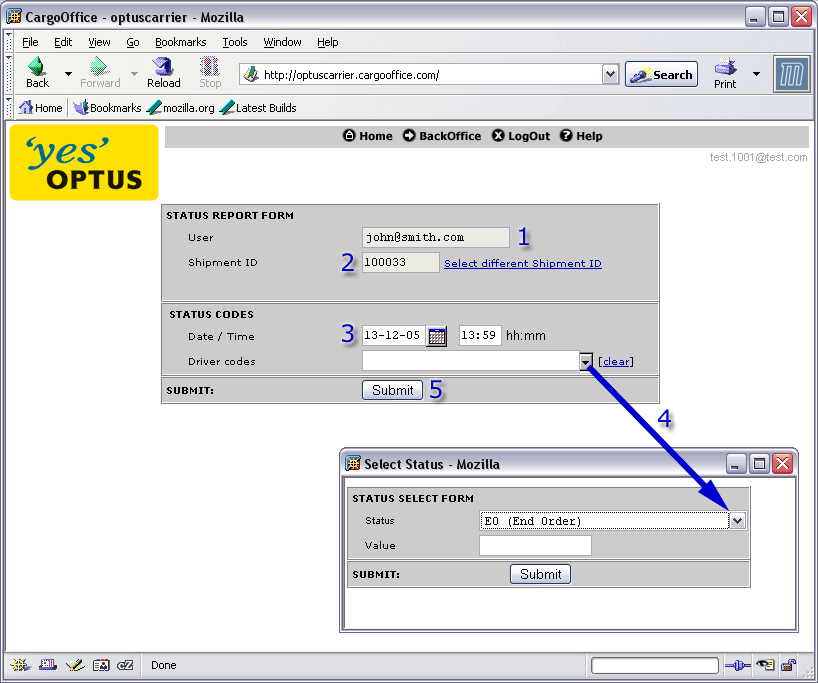 1. userID is automatically filled.
2. inserted shipmentID is automatically filled. Also a different shipmentID can be selected.
3. Current date and time is automatically filled. These date/time status are attached to the inserted driver code.
4. Add Driver code.
Driver codes can perform certain actions, depending on their configurations made in backoffice->Dispatch->Driver codes
For documentation about driver codes, see: About dot codes.
5. After the driver code is filled, the subcontractor should submit this status report form.
After submitting a new shipment select form is displayed and subcontractors can add new driver codes to other shipments.
--
RutgerRutgers
- 13 Dec 2005