To be invoiced
From this list you can print and send invoices (or send billing data to accounting systems and print invoices from there).
The list be found here:

Backoffice -> Invoicing -> To be invoiced

The list shows orders with a specific status (often the statusses: POD, delivery ok or ready to invoice).
What statusses you see depends on the filter ready to invoice. You can modify this filter to add more statusses.
The list looks like this: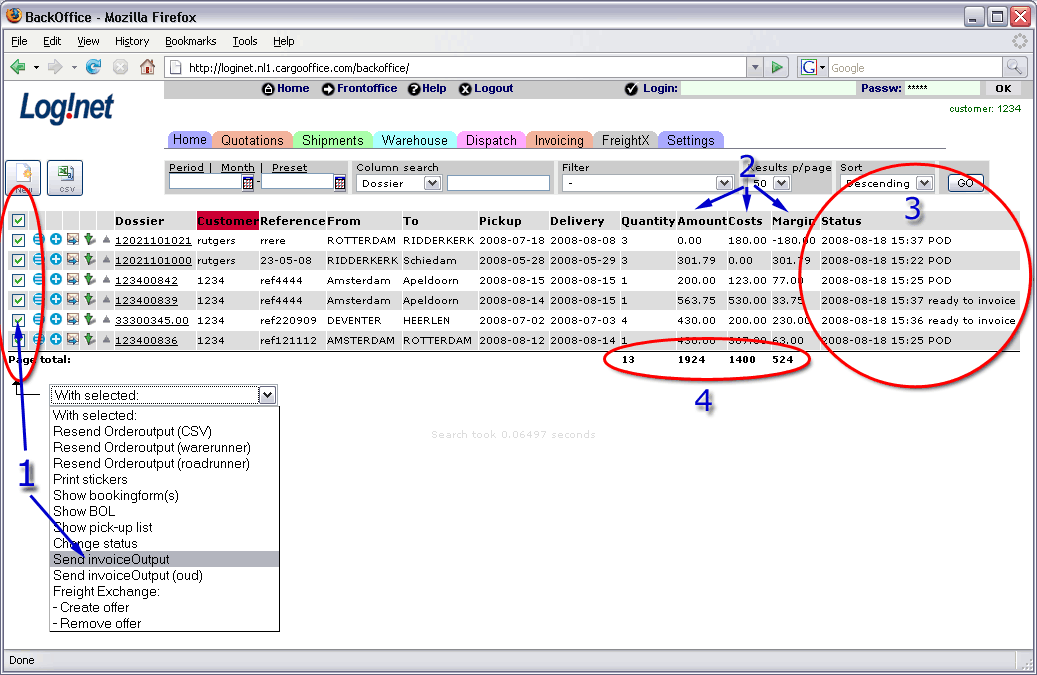 1. To be outputted selected orders, see following screen invoice data.
2. Invoice data fields.
3. Last shipment status. It depends on the the filter status, if this shipment is shown inside this to be Invoiced Shipment screen.
4. Totals generated per page.
---
This topic: Cargooffice
>
AboutFreecargo
>
FreightExchangeHowto
>
WebHome
>
FreecargoProjects
>
BillingInvoicing
>
InvoicedTobe
Topic revision: r4 - 2021-03-09 - RutgerRutgers